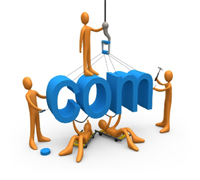 Website designing is a art, that Dips imagination understands very well. Dips Imagination is strongly working in website designing and has development several websites for its users..
Web Development is nothing but a image or profile of a company which is displaying in all over the world by a very huge media that calls internet.
Dips Imagination offers web development at very effective cost with very high level designing.
Dips Imagination also work in Search Engine Optimization, By which your website can list in several search engines.
Web development will done in all kind of language like ASP, PHP , ASP.net etc. Faster speed of website will enhance your website performance at client side.
Website Designing will done in Flash, HTML etc. Which one you will choose, We will work in same tool.
Website Designing is now very cheap. Do not worry about website designing cost. Just come to Dips Imagination and we will provide you a better solution